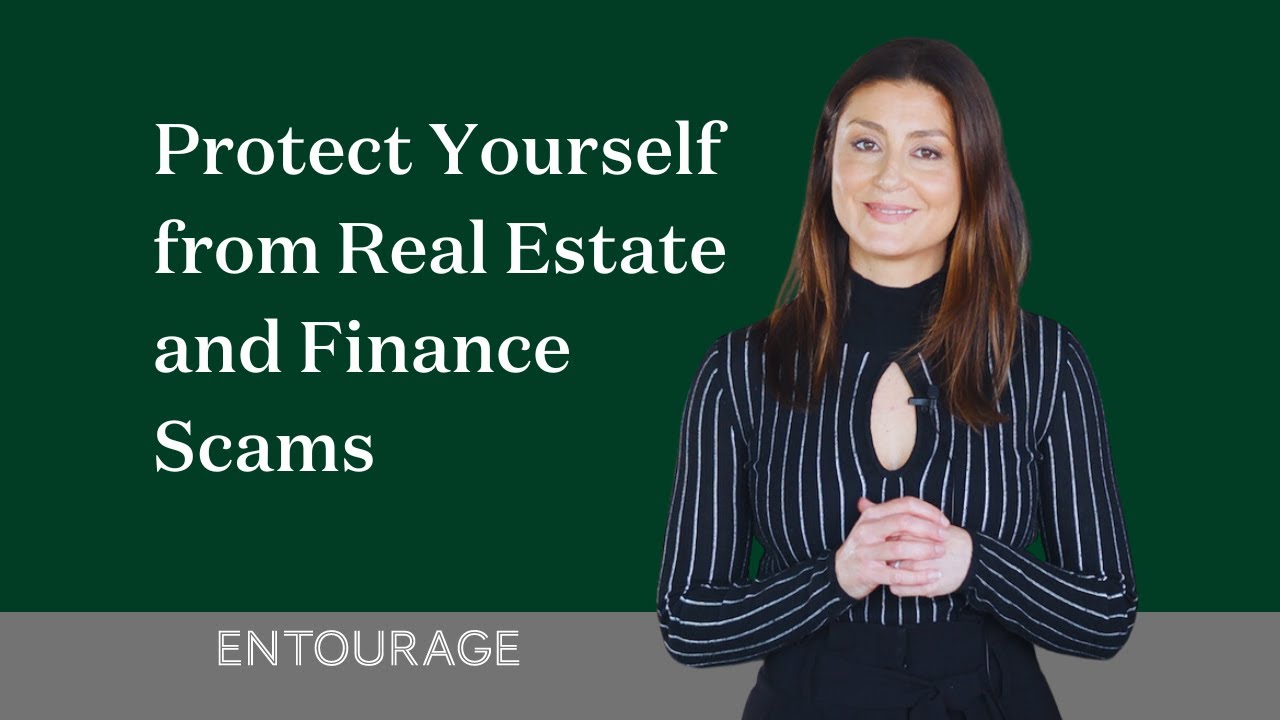 You've scrimped and saved for the last five years. You've been successful at auction and taken home the win! You've paid your deposit and have your home loan approval underway.
Or so you thought.
The real estate agent calls to say they never received your deposit in their trust account. But you paid it after you received their email with the bank details and paid into the account on the invoice.
Only it wasn't their account.
Imagine how you'd feel knowing you'd transferred your hard earned deposit to a scammers account. It's not your fault, however you'll have a hard time getting those funds back if you are the one you initiated the transfer.
There are a number of scams circulating in the real estate and finance industry at the moment, which range from traditional Ponzi style schemes through to payment redirection scams like the scenario mentioned above.
In the first four months of 2023 alone, Australians lost over $194M to scammers! They target people of all ages, and older Australians are particularly vulnerable.
So, how can you protect yourself? The first step is to know what scams are happening so you know what to look out for. Here's a wrap up of some of the scams we're seeing in Australia in 2023.
Payment redirection scams
This has hit conveyancers, real estate agents and other service providers like builders. It occurs when an email address is compromised or a hacker has access to a similar but fake email account or CRM system and can communicate with clients as if they are the agent.
The unfortunate thing that occurs is the scammer goes and updates the BSB and account number on invoices. Most banks in Australia don't check the account name when a transfer is made, so the scammer leaves this and it looks like you're transferring your deposit to the legit bank account of the agent.
If you're expecting an email with bank details from an agent, you just assume that they're sending you the right details. When the email arrives, you go ahead and transfer the funds without a second thought. Only to learn the payment never went to the real estate agent at all and it's already been converted to an untraceable cryptocurrency long before anyone is any wiser.
How to avoid this scam
A quick phone call to the agent or agency is the easiest thing to do here. Don't contact them based on numbers in the email or on the invoice just in case they've been changed too. Calling them from their Google business listing, the office number on their website or a verified number you've spoken to them on before is the safest bet.
Then get them to confirm the bank details with you verbally over the phone. If the details don't match then you know something is up and they can commence an investigation on their end as to how their system was compromised.
Housing sale scams
Another scam that has occurred over the years is people selling houses that they don't actually own! Sounds bizarre, but it's true. Scammers will put a fake listing online and are commonly holiday homes or homes of people who are often out of town. They might be in a rush to sell and are offering a bargain deal on the property. Other times it could be a relative trying to sell a property, however they don't actually have the right to sell it as they aren't the legal representative of the property owner.
How to avoid this scam
There are a couple of things you can do. Double check the listing site of the property, double check the credentials of the person selling the property i.e. are they are licensed real estate? You can check with REIV here for a list of licensed agent members in Victoria.
Physically go and inspect the property or send your own representative to do so (like a buyers agent). Don't pay any money before you've actually gone and inspected the property.
Another thing to consider is whether they have provided a legitimate section 32 and vendors statement. Get your solicitor or conveyancer to review this and conduct appropriate title searches too to verify who owns the property.
Rental Property scams
Similar to the scam above, rental property scams occur when a fake landlord or agent makes a property available for rent. They may offer a quick move in date or cheap rent, then take your bond and first months' rent and you never hear from them again.
Sometimes scammers may contact you directly or have a fake agency website or online listing and appear quite genuine.
How to avoid this scam
As with the housing sale scam above, going and meeting the person and physically inspecting the property is one of the best things you can do. If they won't meet you or can't get access to the property then walk away. And don't transfer any funds prior to physically inspecting the property and signing a lease agreement.
Online seminars/webinars/private groups
"Join our FREE webinar and learn how to own TEN investment properties in TEN years!". "Create PASSIVE income through property investment and pay no tax!". "Our CEO has $40M in investment properties and wants to share his SECRET with you!".
Sound familiar? If it sounds too good to be true, chances are it probably is. Clever marketing, friendly salespeople and the pressure of having to make a quick decision often makes you feel like you're going to miss out on something amazing or important. There might not be time pressure, just persistent and convincing marketing, emails, phone calls and texts. After all, they want to help you, right?
These property investment companies and coaches often have everything in-house, from property salespeople, to "coaches" and mortgage brokers who can conveniently get your application started right away. Or they might be selling off-the-plan property in "growth" areas that they receive high commissions for, but aren't necessarily the best investment option for you.
Often these companies are pushing stock that developers couldn't sell, for prices they aren't worth. They'll show you what great rental returns you can get, with projections of capital growth over the next 10 years and how you'll be able to pay no tax at all on your income.
The problem is some of what they say is truthful which makes it hard to determine where the truth stops and the falsehood begins.
How to avoid this scam
It's probably best to give these types of groups a miss entirely. There may be some good education and information provided, but if they start trying to sell you property, getting you to apply for finance straight away or getting you to sign up for their coaching packages with promises of early retirement then head for the hills!
Whilst property investing is a great way to grow your wealth, it's probably best done above board direct with real estate agents and buyer's advocates. A "property coach" who tries to sell you property, give you taxation and financial advice whilst offering an in-house finance options and holding no relevant industry qualifications is probably not going to be the person who helps you achieve financial success in the long term.
Top takeaways to avoid scams
Be suspicious. You'd rather be overly cautious than lose hundreds of thousands of dollars!
Avoid clicking any links in texts or emails, especially if you can't verify the sender.
Always call and double check bank account details, particularly if they have been emailed to you.
Check the sender of the email. Most email programs have the option of showing the actual email address (not just the name of the sender). It might say ABC Real Estate but when you reveal the email address it's actually from garyscammer69@hotmail.com who you definitely don't want to be dealing with.
Inspect the property before purchasing or transferring any money.
Insist on meeting the agent selling or leasing the property at the property itself.
Only work with agents or advocates you know are licensed, check your state Real Estate Institute for confirmation.
Check your credit score regularly, if something happens to impact the number and you know you haven't done anything then you can put a block on it while you investigate further.
Remember, if it sounds too good to be true – it probably is.