How do construction loans work?
7 min read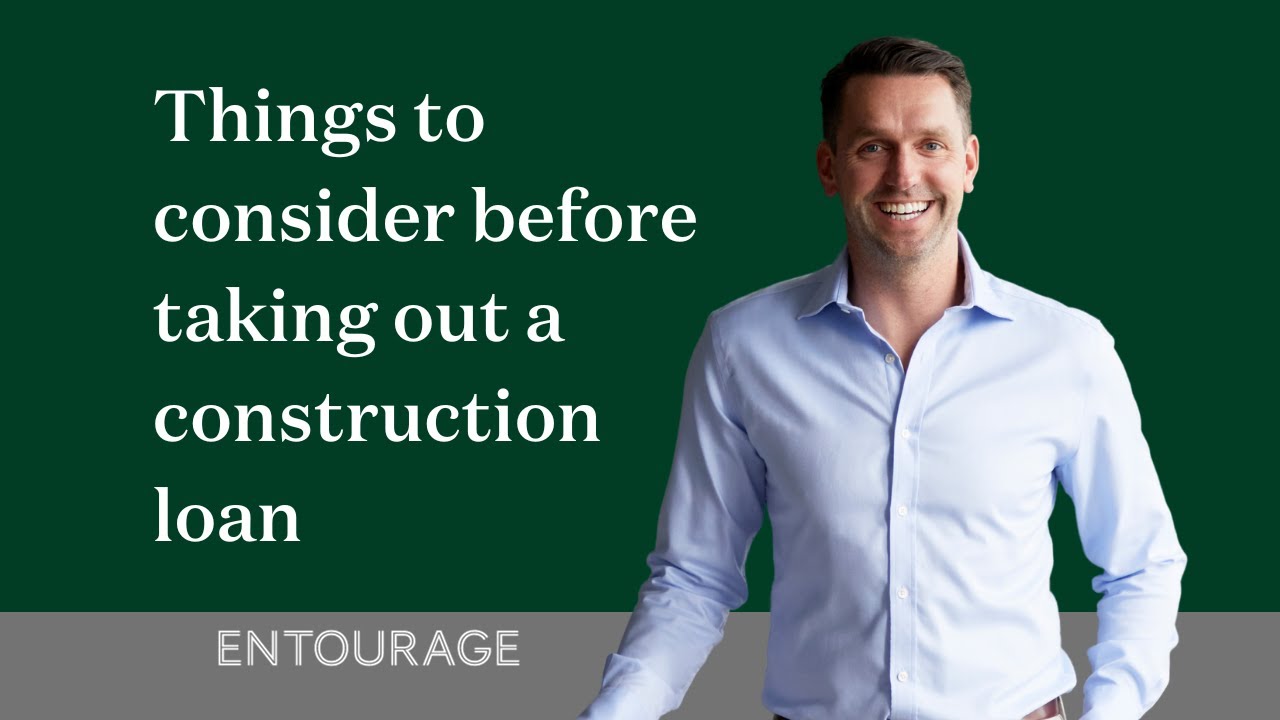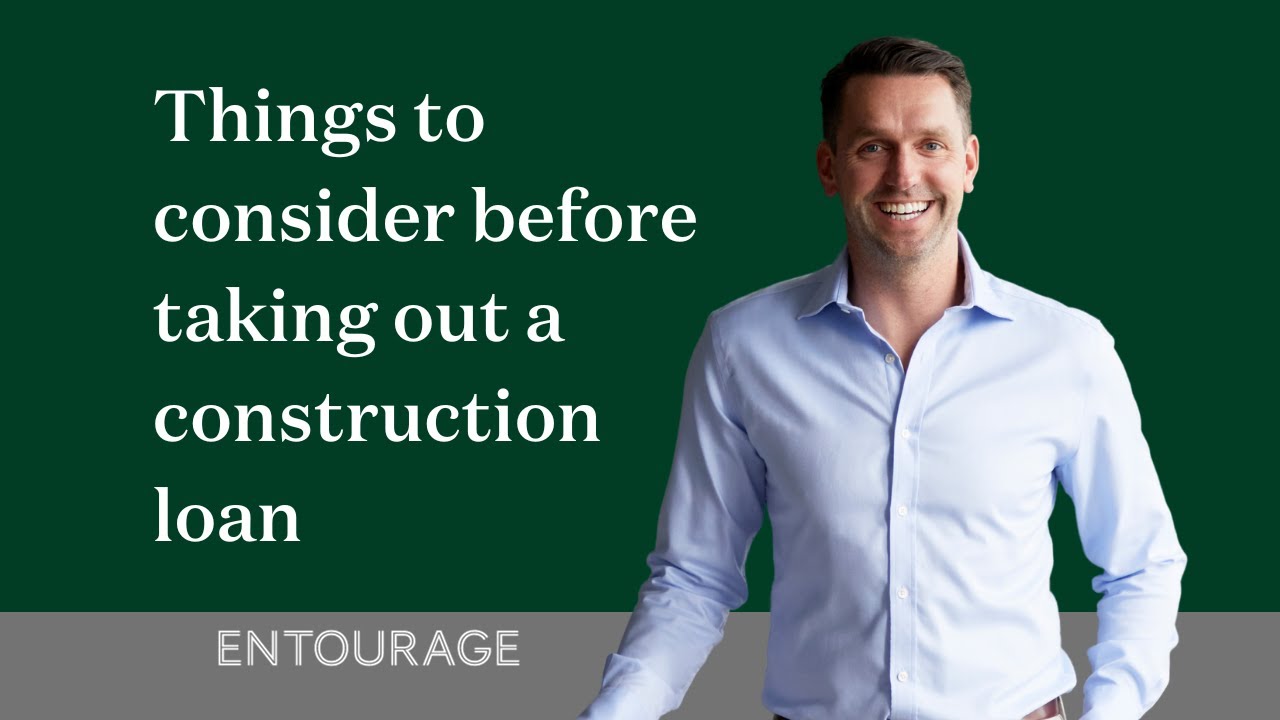 If you are building a home and need to finance it, then chances are you will be applying for construction loans. If you are looking at undertaking a major renovation or making structural changes to your established property, then a construction loan might also be an option for you.
What is a construction loan?
When you are building a property or undertaking major renovations, a popular type of loan used by home buyers is a construction loan. A construction loan allows you to pay for each stage of the build without having to come up with all the funds upfront. The benefit is that you only pay interest on the money you have used rather than the full amount you will be borrowing overall. This will save you quite a lot of interest over the course of the building process.
How do construction loans work?
The loan works differently to a traditional loan used to purchase an established property in that you don't borrow the whole amount from the lender upfront. Instead, you simply draw down progress payments as the build progresses, and you only pay interest on the amount you have drawn down.
For example, if you have applied for an $800K loan but only drawn down $150K, then you pay interest on the $150K only. This means you aren't paying interest on the total amount of the loan you will be taking out whilst you are still building the property. However, it's important to note that you also aren't paying off any of the principal during this time either.
You will still need to pay a deposit like a normal loan, the lender will only offer an LVR within their normal limits. If the LVR exceeds 80% you will need to pay LMI as well, just like a loan for an established property.
What is the process of drawing down progress payments?
As your property moves through the phases of construction, your builder and other trades will invoice you. The invoice is then sent to the bank who releases the funds for the completed works.
Once the construction is completed the builder will receive their final progress payment and you will switch from paying interest only to principal and interest. For some banks, this is when the loan term officially starts too. If you have applied for a 30-year loan term and then this begins once the property is completed. Other banks will factor your loan term in from when the first draw down occurs, make sure you check this when you apply for the loan.
Progress payments are usually divided into five or six different stages, which align with the different stages of the construction process:
Deposit (so the builder can commence construction)
Foundation
Framework and brickwork/roofing and installation
Lock-up
Fit out
Completion
Can owner builders apply for construction loans?
Yes, however these are not widely available and will be approved subject to you being able to show you have the requisite skills and ability to complete the build. If you don't have a builder's licence or prior knowledge/skills that you can show the lender, then they may limit how much they are prepared to lend to you or not offer you a loan at all. As an owner builder you will need to have a large amount of equity or a substantial deposit in order to be able to apply for a construction loan.
If you have no prior construction experience then you probably want to hire a professional who can ensure your project is completed appropriately, to a high standard and to code.
Do all constructions loans have to have a fixed price contract in place?
Lenders prefer there to be a fixed price contract signed before you break ground. This provides assurance to the lender that the building costs are not going to exceed amount you are borrowing. The biggest concern here is around overcapitalising, sometimes the cost to build blows out. If the market is not favourable when you then try to sell the property the risk is that the lender won't get their money back.
Fixed price contracts have caused a bit of trouble in recent years, especially due to the cost of building materials increasing greatly due to inflation and supply issues. The result has been many builders, both large and small, having to absorb the increased cost of construction. Unfortunately, lots of companies have since gone under and many builds have gone unfinished.
What happens if I want to make changes along the way?
Throughout the course of a build things can change, the scope of works might expand to include an extra bedroom or deck which wasn't initially included. If the changes aren't too major, then covering these extra costs yourself is probably going to be easiest. If however you are making some pretty major changes to the initial build, then you will need to take the plans back to the lender and have your application reassessed.
How do I apply for a construction loan?
If you've employed a builder for your construction or renovation then the following documents are likely to be required:
Copy of the Fixed Price Contract
Copy of building plans and council permits
Copy of builder's licence
Builder bank account details
Copy of insurance policies, builders' risk and liability insurance, home warranty insurance and public liability insurance
If you are completing the construction as an owner builder, then they will likely require:
Copy of building plans and council permits
Copy of quantity surveyor report
Detailed outline of construction costs
Detailed timing schedule
Copies of all quotes, invoices, and estimates
Copy of soil test and quantity surveyor comments
What happens once construction is complete?
Once the build is finished, your lender will organise a valuer to come and out and complete a final inspection of the property. Then the final payment will be drawn down and your home loan will become a principal and interest loan (unless you've made other arrangements) and the official loan term will start.
This is also when you will get to take possession and enjoy all of the hard work it has taken to reach this point! 
Yes! You can apply for land and construction loans for new builds and major renovations through a mortgage broker. Entourage has a range of lenders who offers options for constructions loans available for homeowners.